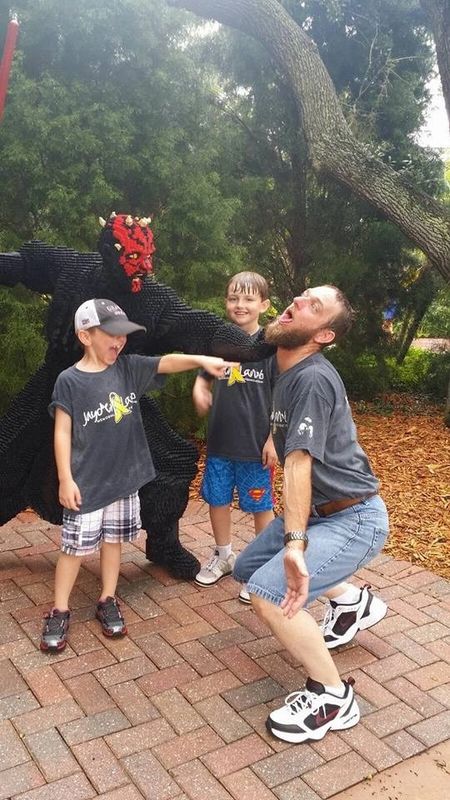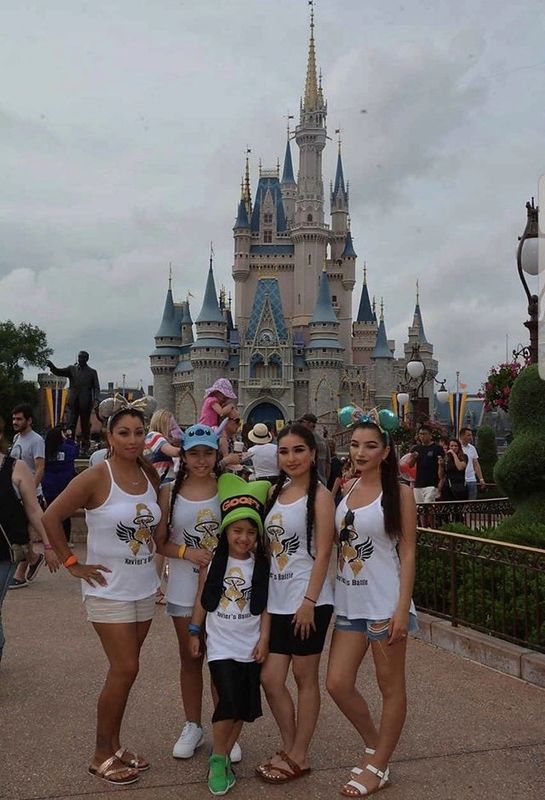 FAMILY 1: THE WESLEY JAEGER FAMILY
Who is Wesley and what is life like without him?

Wesley Jaeger, Born 6/3/2004, Died 8/19/2012. Wesley was diagnosed with Medulloblastoma August 31st, 2008. I don't remember what life was like before Cancer. Wesley had Cancer for just shy of 4 years. He passed away at the age of 8. The longest time he was in remission was 6 months. Not that we were even close to 100% for any part of that 6 months. Wesley spent three of those months relearning to walk. 

For initial treatment we stayed at our local hospital. After he relapsed, we traveled for treatment. We spent so much time in New York that we were AirTran Elite fliers. What 6 year old child do you know that is a premium flier on any airline? After New York, we went to St. Jude. After St. Jude, we went to Helen DeVos in Michigan. Then we went home....

What is life like without him?

Well, it sucks. No parent is going to say any different. I do feel that we are handling it better then most. We had a full two and a half years with Wesley post relapse. Many are lucky if they get even 12 months. I still have not gone back to work. I have no desire to work in the manufacturing sector anymore. I am heavily thinking about going back to school for something medical. Wesley would have wanted it that way.
FAMILY 2: THE ZEKE DUTCHER FAMILY
What the Jayden Lamb Foundation means to us...... We first started talking to the Lamb family last summer. Out of the blue, I received a letter from Tom extending condolences for the loss of our son, he said he/they understood completely, as they had lost theirs to cancer also. We had heard of Jayden before, online, with all the Pay It Forward things happening, but we had never met at the hospital. Then, Tom and Nicole offered to send us on a trip. WHAT?!? Who does that? At first, we thought we should say no, other people deserve it more, or need it more, but then we realized they CHOSE to be honored by their son's memory. What a HUGE and beautiful thing!   We decided on Disney, so our 6 yr old, Emma, could have a trip of her own, like her brother had his Make A Wish trip. The Lambs are amazing people, and everyone on the Foundation too. The travel agent, Jamie, from WDW Guru, was fantastic! She asked us what we wanted, then she did it all for us - she and another WDW Guru, Jenn, had the days planned for us from sun up to WAY past sun down - Emma couldn't keep up. She had an awesome time, we all did!   It was bittersweet though, being on our first trip without Zeke, the only reason we qualified for the trip was because he had died. When you think of it that way, it's hard to go anywhere! But we have a long life ahead of us. Emma has even longer, and needs to learn that it's ok to have fun and enjoy life. It's awful (to put it mildly) that her brother had to go through everything he did and that he died at age 3 1/2. So, Jayden Lamb Memorial Foundation gave us an opportunity to go play, leave the worries at home, and just have fun. HEALING starts with smiling and laughing, not forgetting your son, but knowing that he wouldn't want you to be sad all the time or to feel guilty for it. He liked laughing and being silly as much as the next 3 year old, so he would be glad that we were able to do that. Someone asked me the other day how Zeke is, obviously not knowing he died almost a year ago. After the shock of the question, and telling them he died last May, I said, "He's good though, he's in Heaven with God, will never have cancer again!" Really, he's where we all aspire to be.... God truly has blessed us, many, many positive things have come from all the bad. Obviously, we would much rather our son be here, but since we can't dwell on that, we choose to be grateful for everything else. We are eternally grateful to the Jayden Lamb Memorial Foundation for giving us the opportunity to go play and have fun. 

FAMILY 3: THE CADEN BROWN FAMILY
   We are forever thankful for the blessing that the Jayden Lamb Memorial Foundation donated to our family. Having that time together to create memories and to strengthen our family bond is priceless. We were able to spend quality time together as a whole, and although still grieving the loss of our son and brother Caden, we were able to rebuild hope in each other. Thank you Tom and Nicole, and the whole team for everything. We are eternally grateful.
FAMILY 4: THE HAILEY ELTON FAMILY
This is our family. We lost our beautiful daughter, Hailey, to cancer in January 2015. The Jayden Lamb Memorial Foundation heard about us, and with loving and understanding hearts sent us on a family to get away to heal and to make some memories. We just got back from an amazing cruise to the Bahamas. We had a wonderful time. Lots of laughs, some tears as we were just missing one part of us, our beautiful Hailey. But we know she was there with us, smiling down and enjoying seeing us live, and that is what she would have wanted us to do. Thank you so much for sending us on this vacation, we enjoyed every day with the ones we love the most. God Bless you.  
FAMILY 5: THE FAMILY OF SUPER GERALD 
Hello super friends. As many of you know it has been very hard for Maggie, gavin and I since Gerald left us. Just over a week after losing him maggie and I were both having a bad day and were begging him for some kind of sign that he's ok. We just needed something to help us keep our faith and to know that he's watching us. Well as we cried and begged for something to let us know he's ok I received a notice on my messenger. It was from the Jayden Lamb Memorial Foundation. As you all know we had made a few promises to Gerald before he gained his wings and one of them was to take gavin back to legoland. We of course didn't know when or how we would be able to afford it and when it would be but we promised we would do it some day when we were able. The message from the Jayden Lamb Memorial Foundation stated that they were sorry for our loss and that they specialize in sending families on a vacation after suffering a loss from Pediatric cancer. The said they understand that it won't change our situation but could help in the healing to just get away from everything for a few days. They said we see Gerald wanted you all to go back to legoland with gavin and our board has all met and approved the trip so please let us know if you would like to accept it. Now remember it was just minutes before this message was sent to me that Maggie Rodriguez were begging for a sign from Gerald and then we received that message. Talk about a great big smack in the face here's your sign kinda moment. It is going to be a bittersweet trip not having Gerald with us but we know he wants us to be happy. We are leaving on the 28th of this month to Florida and didn't realize was also the 1 month anniversary of losing him which we are also taking as a sign he that he'll be with us as we go. We didn't want Gavin to go alone because his mom and I are probably not the best play dates at a place like that so the foundation is letting us take one of Geralds best friends Levi. We want to thank the Jayden Lamb Memorial Foundation for their generous offer to our family and would like to ask all our super friends to please visit, like and share their page and if your looking for the more private or personal nonprofits to donate to please consider this one. As always we thank you all for your continued prayers and support. Love always The Cleunion family
Family 6: The family of Xavier Escamilla
Huge shout out to the Jayden Lamb Memorial Foundation. Without them, this trip wouldn't have happened. We went to Disney World were Magical things happen! Also Universal Studios were fun adventurous memories were made. It was Bittersweet. Just wished Ziggy could be there with us. Ziggy never got to make his make his "Make A Wish" Because he passed and the wish is only for living patients with there families. But the Jayden Lamb Memorial Foundation fulfilled his wish and knew our family needed a break from every thing. We have gone through hell and back for a few yrs. Our hearts have been torn with emptiness and Saddness of our loss with out our ZIGGY. They know as well how we feel as they have had a loss with their precious child Jayden. As a parent losing a child to cancer and seeing another parent go through the same all you want to do is help them. I just want to share some photos of our trip with all of you. 
I also want to say Ziggy showed us signs that he was with us each day..I will share those moments in the next few days💕 again Thank you for all that you have done for us 💛💛
We wore our GOLD RIBBONS.
For Ziggy and all childhood cancer fighters, survivors and Angel's 💛💛💛💛💛💛💛
God Bless